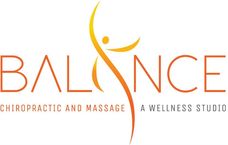 You can find ALL CORE HEALTH inside:

120 G-1 Terence Matthews Crescent Kanata Ontario.

Our studio is located at 120 G-1 Terrence Mathews Crescent, Kanata inside Balance Chiropractic and Massage.

How to get there:

When turning into our new location Balance Chiropractic is located in the building that is furthest back from the road directly in front of you. The studio is the last unit on the right hand side of the building, first floor. There are parking spaces available in front of the studio.

For more information please

info@allcorehealth.com

or Call us at (613) 218-3013

Being part of a health team with Chrioprctor

Ryan Pope

is very important to help provide my clients support if needed from other health care practitioners.

Want to be part of our community???


SEND US AN E-MAIL! Receive more information and a no obligation questionnaire that will let us better understand you so that you can DO THE THINGS YOU LOVE AT ANY AGE

Find out about amazing massage in Kanata, incredible personal training in Kanata, or private yoga classes in Kanata.
120 Terence Matthews Cres., Kanata, Ontario

Registered Massage Therapy Appointments, call Balance Chiropractic and Massage:
(613) 435-4611

Mobility Appointments, Yoga and Movement Classes call All Core Health:
(613) 218-3013
OR
E-mail: Info@allcorehealth.com
Our Location:
120 G-1 Terence Matthews Crescent, Kanata, Ontario
(613) 218-3013