MASSAGE THERAPY
Not just your TYPICAL MASSAGE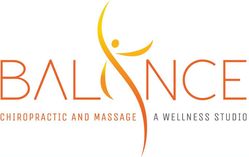 All Core Health inside Balance Chiropractic and Massage!!!!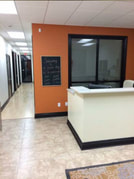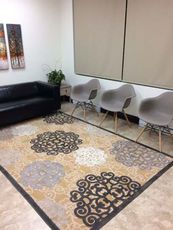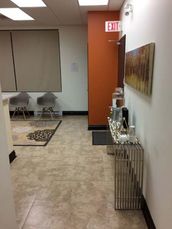 What to Expect for your first appointment All Core Health Massage Therapy in Kanata:Your first session will always be 60min in length.
All new clients are requested to fill out a New Client Intake Questionnaire Form prior to arriving for their first appointment. Please fill out form in full! The questions and info are also mandated by the governing body of massage therapy, the
CMTO
.
All first appointment will consist of an assessment and a massage.
**If you are not comfortable with undressing or taking off any articles of clothing please let the RMT know, as massage can be completed over clothing or over top of sheets**
You should be comfortable! Please let the therapist know if you are not comfortable!
The RMT will ask you to book a follow-up massage to see how you felt after the first massage. By coming back for a follow-up massage you will be paving the way to be able to Do the Things you Love at ANY AGE.
Registered Massage Therapy Appointment Info:
Registered Massage Therapy in KANATA

Massage is an essential part of mobility and health! It should not be looked upon as a luxury rather it is ESSENTIAL and a necessity.
FIRST APPOINTMENT MUST BE 60 min
15 min assessment + 45 min massage
*Some or all of these techniques could be used in your massage session

Trigger Point Care:
This type of massage focuses on muscles that have a tight nodule or tight band of tissue that is limited or painful in someway. Individuals who work in an office setting, people who perform repetitive movements and athletes all experience trigger points on a regular basis. These trigger points can cause referral pain in areas that are not located near the muscle, such as headaches. This technique is a essential technique for decreasing increasing muscle health and mobility.

Rehabilitation Massage Care:
This type of massage focuses on catering to a specific muscle or joint that has been injured and no longer has the capacity to do the work that you demand of it. Whether it is surgery rehab, sports rehab, or soreness from a fall or swelling, this type of massage will work to help increase range of motion, increase strength and decrease pain and swelling.

Scar Massage Care:
This type of massage works directly on the scar with special manipulations. It also focuses the on surrounding area which has been impacted. This technique which is unique and is taught at very few schools world wide helps to decrease swelling (caused by scar and muscle adhesion), increase range of motion of a joint (caused by scar and muscle adhesion) and decrease the pain caused by the scar.
Any type of scar that is limiting you in any way be it, physically, psychologically, emotionally or structurally can benefit from this type of massage.
People who would benefit from scar therapy include individuals with
burns as well as athletes or physically active individuals who have had surgery and are unable to acquire the range of motion necessary for their sport. Even though this type of massage will] not make the scar disappear it can help in changing the appearance of the scar.

ALL CORE HEALTH MASSAGE THERAPY Care:
This type of massage focuses on protecting the body against injury, disease, and lack of mobility. These sessions should be done minimum, once a month!

DO NOT WAIT UNTIL YOUR SYMPTOMS ARE BACK, BE PROACTIVE IN YOUR HEALTH!
It is much easier to maintain a healthy body rather than fix an unhealthy one!
Massage Therapy Techniques:
---
Hours:
New hours will be the following:
Monday: 10:45am - 7:00pm
Tuesday: 7:30am - 4:00pm
Wednesday: 10:45am - 7:00pm
Thursday: 10:45am - 7:00pm
Friday: 7:30am - 4:00pm

​ARRIVAL
If the main door is locked and a massage session is still in progress, the door will be opened once the session is over.

Our Cancellation Policy
​The cancellation fee for Massage Therapy, Private Yoga, and Mobility Sessions is as follows:
First cancelled appointment within 24hours - free pass
Second cancelled appointment within 24hours - half the price of the appointment
First No Show or Missed appointment - Free pass
Second No show or Miss appointment - Full Price